Welcome to the Idaho PieceMakerS!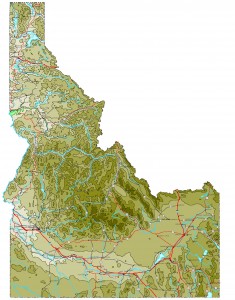 Big News! Piecemakers of Idaho announces the CANCELLATION OF 2016 QUILT SHOW (usually held the first weekend in August).
Piecemakers of Idaho will be Guest Quilt Group at the Boise Basin Quilt Show,

September 23-24, 2016

.

Look for 2017 news on the Piecemakers of Idaho web site.
We are an active quilting group of all ages and skill levels–both men and women! On this website, we will keep our members informed, introduce our organization, and highlight areas of interest for all of us.
Idaho PieceMakerS meets in Kuna on the 4th Wednesday of every month (no meeting in December). We meet at 7 pm in the Kuna United Methodist Church at the corner of 4th and Franklin in Kuna. Parking is at the rear.
Over 75% of our membership live in Boise, Meridian, Garden City, Eagle, Melba, Nampa, and Caldwell. All skill levels, both men and women, and all ages are represented and welcomed.
We are a group that shares a common interest in fabric and quilting. Our meetings include Show and Tell, Info-mercials, Question and Answer, and Demonstrations. We are a resource group for one another to keep motivated, inspired and share information and skills.
The Idaho PieceMakerS produce an annual quilt show in Kuna during Kuna Days, the first week-end in August. The majority of the proceeds from the show are donated to a worthwhile cause voted on by the group.
There are no membership dues. Idaho Piecemakers is not a guild; we come together informally as a philanthropic group of sorts to share our work and to contribute to the community.  We bring canned goods to each meeting to donate to the Kuna Community Food Bank and the majority of the quilt show proceeds are donated.